Established in 1951, K.J.Ross Security Locks started out from humble beginnings to quickly grow to become Australia's most respected name in security products.
Innovative product design and uncompromised quality has ensured ROSS maintains its "Australian Made" competitiveness despite the potential for the cheaper manufacturing alternatives elsewhere.
Through the implementation of "Quality Assurance" endorsement practices and engaging in design principles that specifically meet the prestigious European "VdS Approval" standards, ROSS has evolved with the times to provide high-end security solutions.
Today, our willingness to invest in new manufacturing methods and our patented design practices has allowed us to maintain a presence throughout the world. Our collaboration with local and international companies has also allowed us to tap into new technologies.
Innovative lock design and re-engineering services keeps ROSS at the forefront of business solutions to the security industry.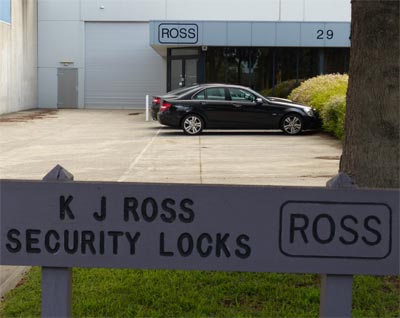 The Key to Security is ROSS LOCKS