Product Overview
Alternative: Bramah Access Control Safe Lock Option
ROSS has partnered with BRAMAH to provide this (Swivel-Bolt) Access Control safe lock option. This option is a further key-override variant to the ROSS restricted profile key solution.
This unit is Australian Made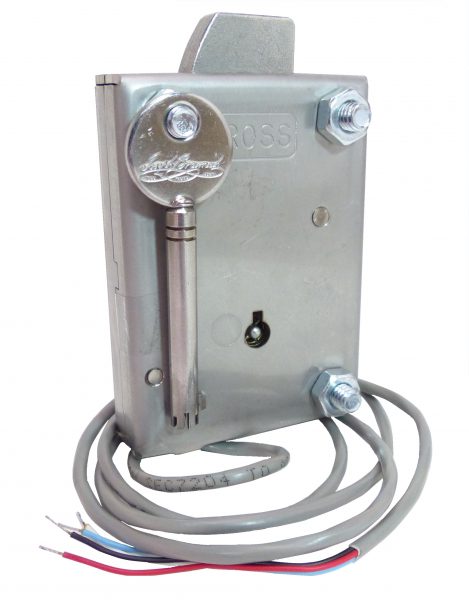 1000-AC2-LK4 (Bramah) Access Control Safe Lock
Product Benefits
The Bramah override element can be supplied KD, KA or MK lock sets.
The stainless-steel keys are available in lengths from 37mm to 230mm long.
The unique key dimensions allow retrofit without drilling to enlarge or modify existing spindle holes.
The (7) slide highly attack-resistant mechanism is supplied by Bramah of London, the world's oldest patent lock manufacturer and offers in excess of half a million key variations.
The lock-case comes complete with (2) drilled and tapped 'Re-Locker' holes.
Electronic Models
Termination resistor options include –
1000-AC0-LK4 is the 11.0k and 22.0k option.
1000-AC1-LK4 is the 4.7k and 9.4k option.
1000-AC2-LK4 is the no termination resistor option that allows you to connect to your own requirements
Line Drawing