Product Overview
(Key-Override) Electronic Safe Lock Option
This lock option is supplied as (standard) with the purchase of a (BLE) Bluetooth model. For all other electronic models, a restricted profile override key safe lock can be provided on request.
This unit is patented and Australian Made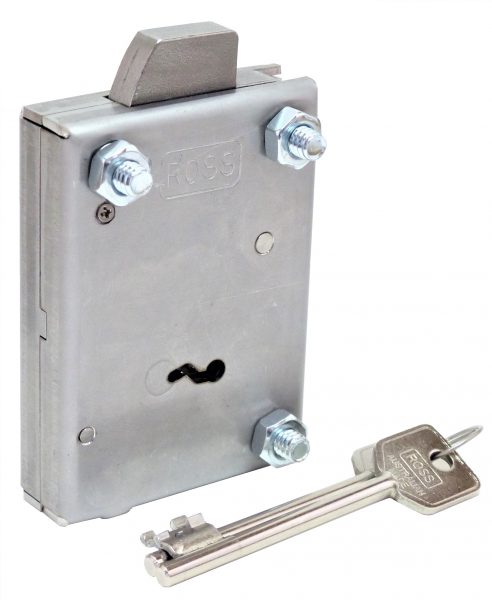 1000-LK2 (Key-Override) Safe Lock
Product Benefits
The cost benefit of not having to invest in a special redundant override plate system when an electronic opening is not possible.
The knowledge that the lock is registered; a key(s) can be supplied at the time of purchase or supplied at a time when a key opening is necessary. This option may suit some end-users where the availability of a key creates concern.
The (6) pick resistant levers, combined with a registered restricted profile key offers the ultimate in security in the one universal safe lock footprint.
An alternative keying consideration is the 'RQK' option. Please refer to the 'RQK – Restricted Quick Key' brief for further information.
With the knowledge these restricted profile keys are assembled. A joint agreement with a compliant service agency will allow these keys to be assembled on-site and dismantled once the key has served its purpose.
Line Drawing