Product Overview
Product Overview Dead-Bolt Option
Standard Option (No Cylinder) supplied
The 800-Series Cupboard Lock (Dead-Bolt) version is an extremely practical high security lock that is used in conjunction with all standard restricted and patented rim cylinders. Key duplication can be controlled, and the utilization of existing home, office or factory keys can be used in the one application. Steel construction and the thick bolt-head resists damage from jemmy attack and door slamming in the locked position.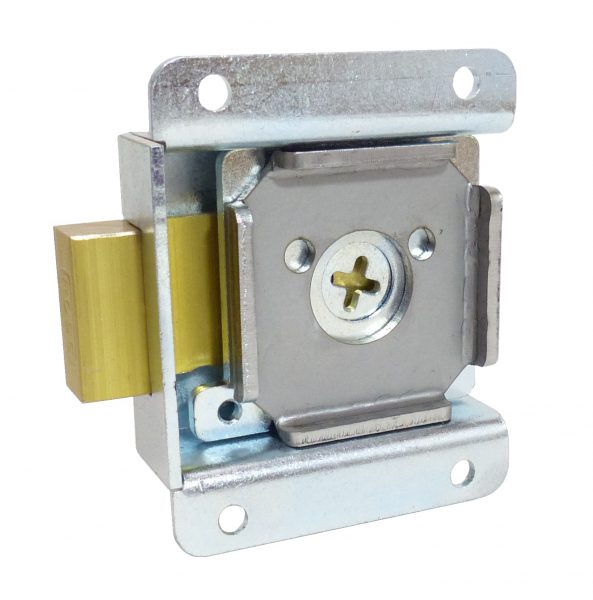 800-C Cupboard Lock (Dead-Bolt) option
Additional Lock Options
Dead-bolt version can be supplied with a keystop on request.
Line Drawing