Product Overview
Standard Option (No Cylinder) supplied
The 800-Series Cupboard Lock (Latch-Bolt) version provides a convenient 'slam-shut' locking solution that retains the benefits of the (Dead-Bolt) version. This is a high security option, typically used as a cash drawer solution and where an emergency lock-up is a requirement. Again, steel construction and the thick bolt-head resists damage from jemmy attack and door slamming in the locked position.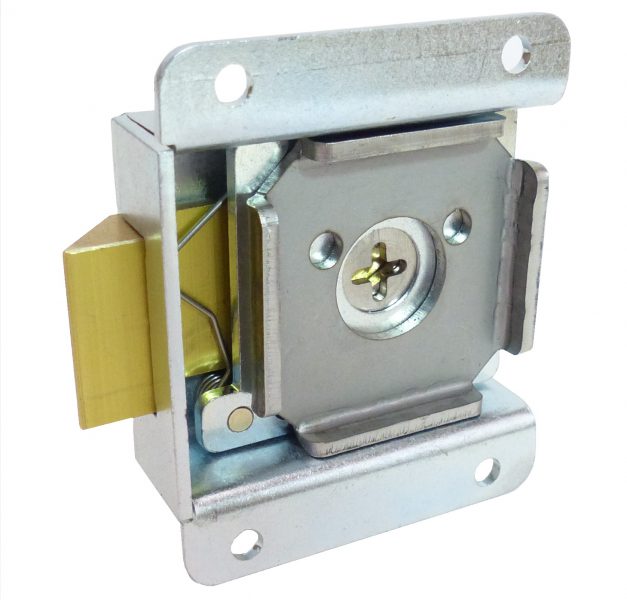 800-CL Cupboard Lock (Latch-Bolt) option
Additional Lock Options
Latch-bolt version can be supplied with a keystop on request.
Line Drawing